KEPServerEX® and ST Engineering Data Diode
Keeping OT & IT Network Cyber Secure
Integration Benefits
Ensures unidirectional (physical layer one-way) data transfer to protect critical OT systems.
Supports all OPC UA built-in data types.
Configures with KEPServerEX Automatic Tag Creation.
Real-time without data loss:

Real-time value update based on subscription
Periodically queries of every monitored node's values with re-transmit to ensure no loss

Broad range device integration with more than 150 device drivers, client drivers, and advanced plug-ins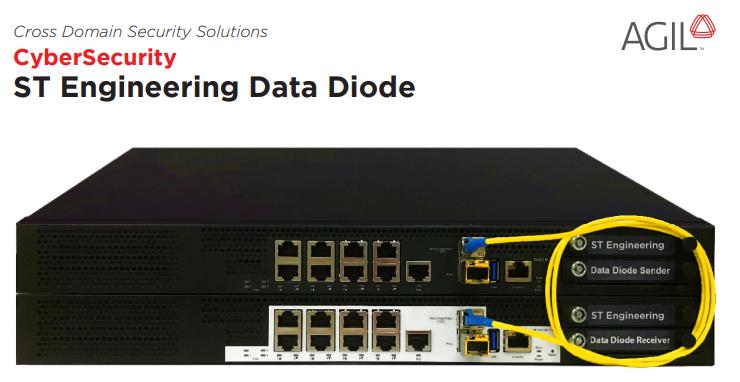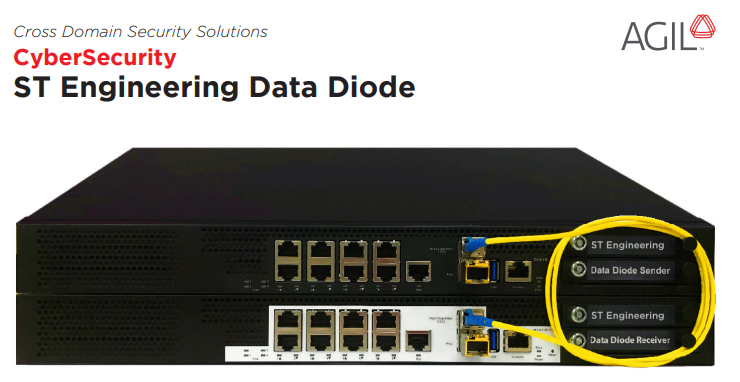 Some Key Features of ST Engineering Data Diode
Information Assurance by Design
Ensures no data leakage. Separate power supply to mitigate against side-channel attacks
Certified under Common Criteria (CC EAL4+) and NITES by CSA.
High Throughput and Robust Performance
Files lost detection capability.
Configurable for High Availability.
Ease of System Integration and Customisation
Supports an array of IT, IoT and ICS/SCADA networking protocols for system integration and interoperability.
Compact Design
Allows all functionalities to be encapsulated within a compact footprint.