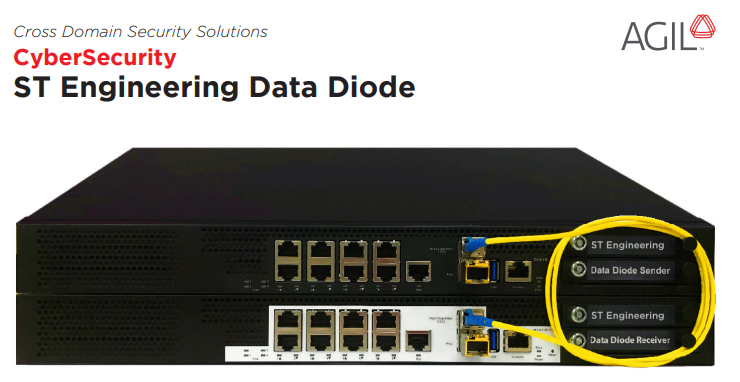 Allied Solutions Named ST Engineering's Industrial Cybersecurity Solutions Distributor
Some Key Features of ST Engineering Data Diode
Information Assurance by Design
Ensures no data leakage. Separate power supply to mitigate against side-channel attacks
Certified under Common Criteria (CC EAL4+) and NITES by CSA.
High Throughput and Robust Performance
Files lost detection capability.
Configurable for High Availability.
Ease of System Integration and Customisation
Supports an array of IT, IoT and ICS/SCADA networking protocols for system integration and interoperability.
Compact Design
Allows all functionalities to be encapsulated within a compact footprint.
Our Holistic Solution for OT & IT Networks
Our holistic cybersecurity solution for Production OT networks and Enterprise IT is designed for CII, which includes Building Management System, ensuring the cybersecurity of ICS and SCADA systems.
Embracing security by design, our end-to-end solution suite involves the main deployment of OT Anomaly Detection Monitoring System (ADMS), Continuous Risk & Vulnerability Assessment (CORVA), Data Collector (DC), and Secured Gateway (SG), along with proprietary products such as Data Diode, Diskcrypt M10, and BIOS-SHIELD®
Radiflow's OT Visibility and Anomaly Detection & Secure Gateways
Radiflow specializes in solutions for industrial automation networks namely taking the guesswork out of OT security with products such as OT Visibility and Anomaly Detection & Secure Gateways.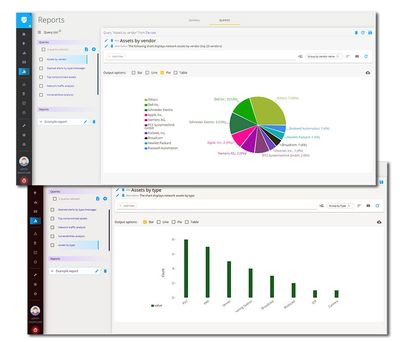 OT Visibility and Anomaly Detection
Solution Suite for Threat Detection & Monitoring
Proactive cybersecurity non-intrusive monitoring of distributed production networks for changes in topology and behavior.
Secure Gateways
OT Security for Remote Sites and Substations
Secure Gateways featuring DPI firewall, work order-based technician access to assets and system-wide management tool