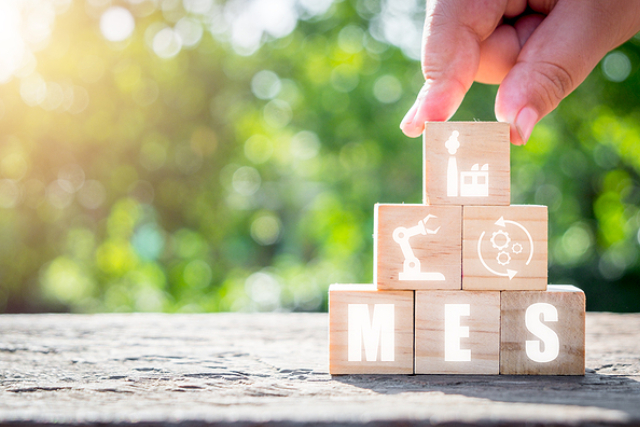 Essential Steps To Take In Developing Your MES Business Case
In today's increasingly complex and fast-paced markets, manufacturers are under great pressure to boost their output while minimising costs, ensuring quality, and enabling product personalisation at the same time. Thus, it comes as no surprise that a lot of manufacturing organisations across different industries are gradually adopting the Manufacturing Execution System (MES) as a robust solution that delivers control over operations and real-time visibility in support of greater optimisation and agility.
Read on to find out more about the MES solution and what essential steps your business should follow to ensure a great return on your MES investment and to develop the necessary buy-in to move the project ahead.
What is MES?
An MES is an extensive, dynamic software system that tracks, monitors, documents, and controls the entire process of product manufacturing, from raw materials to finished goods. Basically, an MES provides a functional layer between process control systems and enterprise resource planning (ERP) that gives corporate decision-makers the data they need to improve the efficiency of their plant floor and optimise their production.
An example of an excellent MES platform that manufacturers should invest in is the TrakSYS software, which has the ability to monitor, control, and optimise manufacturing operations as well as increase production efficiency. With a series of configurable features that are consistent with the Manufacturing Operations Management (MOM) standard structure, the TrakSYS platform enables manufacturers to deploy their MOM solutions in a quick and cost-effective manner.
Crucial Steps to Follow to Ensure the Return on Your MES Investment
Step 1: Perform a business case justification evaluation
The first critical step in building a comprehensive business case is to perform a careful evaluation of your organisation's 'present case,' touching on tactical, strategic, and operational dimensions, with a view of contrasting and developing the business advantage once the future-case MES is to be implemented. Here is a closer look at each aforementioned dimension:
Tactical:

The tactical evaluation involves closely collaborating with crucial stakeholders throughout your organisation to come up with a clear definition of your solution requirements, data insights, machine capabilities, and more. A helpful tactical evaluation should attain an understanding of the everyday realities that every critical stakeholder faces. It must involve data modeling, benchmarking, and baselining.

Strategic:

As part of the strategic evaluation, it is important to analyse the reasons behind your MES implementation, its potential advantage for your business, the required resources and projected timeline, the indirect and direct costs associated with the implementation, and any possible risks. An effective strategic evaluation should include feasibility studies, KPIs, gap analyses, variance analyses, and more.

Operational:

The operational evaluation looks at how end-users will make concrete use of the solution, including the areas wherein they will obtain the most substantial value. A useful operational evaluation should involve meticulous blueprinting, project prioritisation, process mapping, and an advanced understanding of business rules.
Step 2: Identify critical financial and operational metrics
Once your business evaluation is done, it is then time to concentrate on both financial and operational metrics. Crucial metrics targeted for enhancement through the implementation of your MES solution may include customer currency, yields, increased throughput, minimised costs and waste, regulatory and recall risk prevention, quicker cycle times, and more.
When combining these data, it is important to quantify your existing inefficiencies, pain points, and waste carefully. How can you minimise and get rid of these inefficiencies, pain points, and wastes throughout your MES implementation? This process comes with no shortcut, but the more extensive your solution is, the better your business case will be.
Additionally, it is necessary to keep in mind that 'soft' costs are also an essential element of your potential advantage. Be sure to analyse areas wherein you can lessen expenses by lowering future costs. Your financial statements are not likely to reflect these areas of savings, but they are quantifiable and convincing.
Step 3: Come up with a solid investment plan
Your business evaluation and metrics are both necessary. However, in order to achieve real transformation, your business case must not stop there. Another indispensable aspect of your business case is ensuring your investment. Basically, this addresses who shall be in charge of the Organizational Change Management (OCM) within your company. 
As a cross-functional group, it is important for your OCM team to include release managers, project leaders, performance managers, and process coordinators. Moreover, an effective OCM necessitates clear communication so that the whole organisation understands the strategy and vision behind your MES implementation. While not all employees learn and adopt technology at the same pace, an efficient OCM approach makes sure that every worker has the knowledge and training they need.
Conclusion
An MES solution affects numerous areas of business, benefitting a plethora of diverse stakeholders. Although the benefits of an MES are compelling, creating an extensive MES business case to obtain leadership buy-in can seem like an arduous task. That said, by following the essential steps discussed in this article, you can more clearly articulate the return on your MES investment and develop the necessary buy-in with relative ease.
If you are in search of the most thorough MES platforms to help optimise your manufacturing operations and increase your production efficiency, Allied Solutions is here to assist you! We offer a wide variety of premium industrial manufacturing solutions and automation systems that are greatly useful for businesses across different sectors. Among our best offers are Parsec's TrakSYS, GE's Proficy Historian, data diodes by ST Engineering, and more. Feel free to contact us now to learn more.