Capabilities
Industrial Data Integration
We provide the connectivity, usability, and performance required by the modern enterprise—offering full integration from the plant floor to IT to the boardroom.
It includes data access for client applications and IoT and Big Data analytics software via OPC, proprietary protocols, IT protocols, and flow measurement export to common Oil & Gas industry formats.
IoT-ready, connecting Operations with IT and enabling Business Intelligence and Operational Excellence across the enterprise
Enhanced messaging security via SSL and TLS for secure, authenticated, and encrypted communications across various network topologies
Advanced application security features to meet site security requirements
Multiple redundancy options to ensure resiliency, high-reliability, and uptime in critical applications
Scalable unified architecture, providing the flexibility to combine drivers and consume multiple protocols in a single server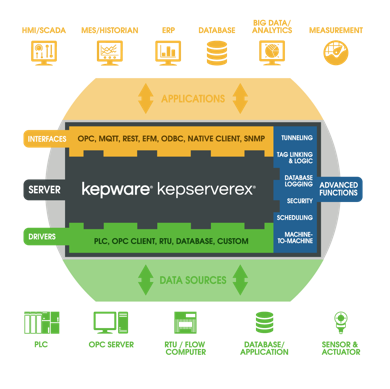 Drop Us A Message
If you have any enquiry, please do not hesitate to contact us. Leave us a message and we will get back to you shortly.