Our Subsidiary: Avanca
Headquartered in Singapore, Avanca Technologies Pte Ltd is a privately owned company with its key operational footprint over Asia. Established in 2002, Avanca has grown strength by strength and we strive to become the leading solution provider of providing innovative, industrial grade networking products and solutions:
Device Networking
IT Management
Audio Over IP
Automation
Industrial Ethernet Switches & Media Converters
Industrial Wireless M2M
Our key strength lies in our in-depth understanding of our products, and our team of highly qualified technical experts.
With experience more than ten years in industrial automation, IT networking and communications, we are able to provide end-to-end solutions; from infrastructure planning, procurement, to after-sales support.
Many MNCs and established firms rely on top quality poducts and solutions by Avanca for their day-to-day, mission critical operations.
Knowledge and Expertise
Industrial Networking

Audio over IP

Automation

IT Management

Industrial Wireless M2M
Our Voice
We believe in propelling to greater heights of success, backed by diversified industrial exposure and experience. We are geared for both growth and challenges towards greater wealth and value creation, especially with you as our strategic partner in business.
As we enter the new era of global competitiveness, we wish to thank all those who had faith in us and contributed to our success. Our company's core value of "Competence, Integrity and Performance" will remain the bedrock of our success as we look forward to the challenges the future brings.
Han Chong Lin
Managing Director
Industrial 4G Modem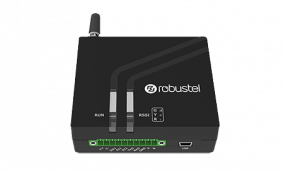 M1200
Robustel M1200 Smart Industrial IoT Gateway is a compact industrial cellular modem/gateway based on GSM/GPRS/EDGE/UMTS/WCDMA/HSDPA/HSUPA/HSPA+/FDD LTE/TDD LTE/Cat.M1/Cat.NB1 networks.
M1200 enables remote data transmission of local serial ports and I/O, and supports such interfaces as RS-232, RS-485 and mini-USB. This dual-SIM gateway provides users with stable network connectivity and data transmission.
Industrial 4G Router
R2000
Robustel R2000 Industrial Dual SIM Cellular VPN Router is a rugged cellular router with built-in WiFi offering state-of-the-art mobile connectivity for machine to machine (M2M) applications.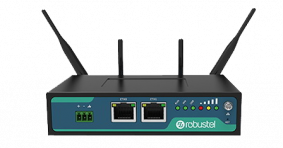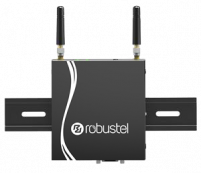 R3000 Lite
Robustel R3000 Lite Industrial Dual SIM Cellular VPN Router is a cost effective, industrial-grade VPN gateway designed for cost-sensitive M2M applications.
R3000
Robustel R3000 Industrial Dual SIM Cellular VPN Router is a rugged cellular router with optional Wifi and GPS offering state-of-the-art mobile connectivity for M2M applications.