Parsec
What is PARSEC?
PARSEC is one of the highly reputable manufacturing execution system vendors not only in Singapore but also around the world. Its TrakSYS software platform is the next generation of MES that can oversee the processes of manufacturing operations efficiently and accurately, from production planning and scheduling to reporting and measuring analytics. The TrakSYS software accomplishes these tasks through a set of advanced MES applications.
PARSEC has been in the industry for more than 30 years, and its established TrakSYS software is currently implemented in over 100 countries, including Singapore, across a wide range of industries. As of now, PARSEC can be found in over 11,000 industrial plants, with more than 500,000 active users. These statistics are a testament to PARSEC's consistent quality and performance over the years.
Why PARSEC?
Spend Less. Get More

Easy deployment with a comprehensive range of solutions, including OEE, SPC, batch and more.

Leverage Your Other Assets

Seamless integration with others systems and infrastructure, including ERP, SCADA, PLC, IoT.

Create. Configure. Customise

Easy to use with built-in code-free configuration tools or advanced scripting.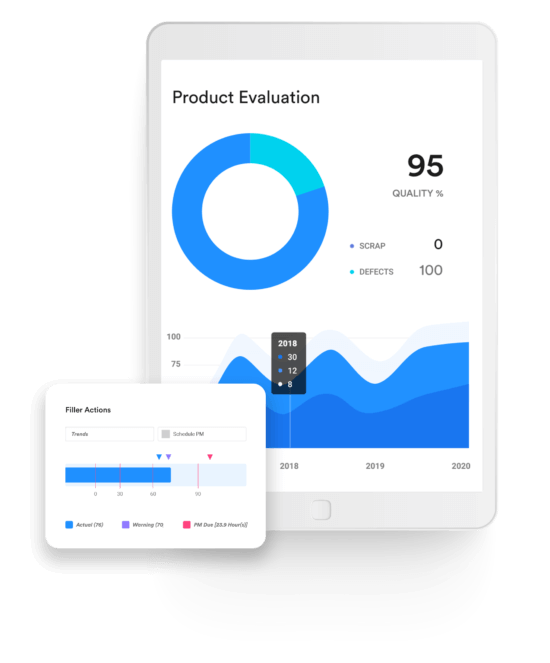 It is no secret that the manufacturing world is incredibly competitive and complex. In order to stand out and remain relevant, companies need to innovate with the use of smart and flexible MES solutions. PARSEC is here to help with its groundbreaking manufacturing execution system. The TrakSYS software can solve some of the most pressing issues faced by the manufacturing sector in Singapore – now and in the future.
What PARSEC can do to Improve Manufacturing Workflow
PARSEC's TrakSYS software is a reliable production planning and scheduling platform, equipped with many tools to streamline your operations. These are some unique features that TrakSYS provides;
Gather Production Data in Real Time
By gathering and combining data from nearly any source (PLCs, IIoT, ERP, manual, etc.), the TrakSYS software evaluates performance and productivity in order to provide real-time, actionable insight on your manufacturing process, while utilising your current assets, resources, and infrastructure to the furthest extent.
Gain Insights to Enhance Operations
Take advantage of the various dashboards and reports that come with the TrakSYS software to gain unrivalled insight into your business. If you wish to see more, you can use TrakSYS' integrated web-based configuration tools to generate personalised reports, forms, and screens.
Implement Tasks, Journals, and Notifications
Utilising TrakSYS' built-in production planning and scheduling tools, put what you've learned about your business into practice. Journal operational notes on the go, assign work to team members and other relevant personnel, or forward notifications during critical situations. Managing your manufacturing operations has never been more convenient.
Industries that can apply PARSEC's TrakSYS Software
PARSEC is currently helping many industries in Singapore. Listed below are a few examples:
Automotive
Chemicals
Food & Beverage
Life Science
Packaged Goods
Processed Products
… And many more!
Engage with Allied Solutions
As one of Singapore's top automated solutions vendors, Allied Solutions has partnered up with PARSEC to deliver a high-powered manufacturing execution system that adheres to the standard architecture of Manufacturing Operations Management (MOM). This, combined with our team's expertise and dedication to helping you find a customised solution to your business needs, can allow you to run your operations smoothly and effectively – with minimal to no errors.