Central Management
Advanced Threat Prevention and Device Security Management Platform
Central Management allows you to track and manage multiple MetaDefender products from one location. From a centralized console, you can perform global operations such as view managed anti-malware engines, manage virus definition and engine updates, and check licensing status.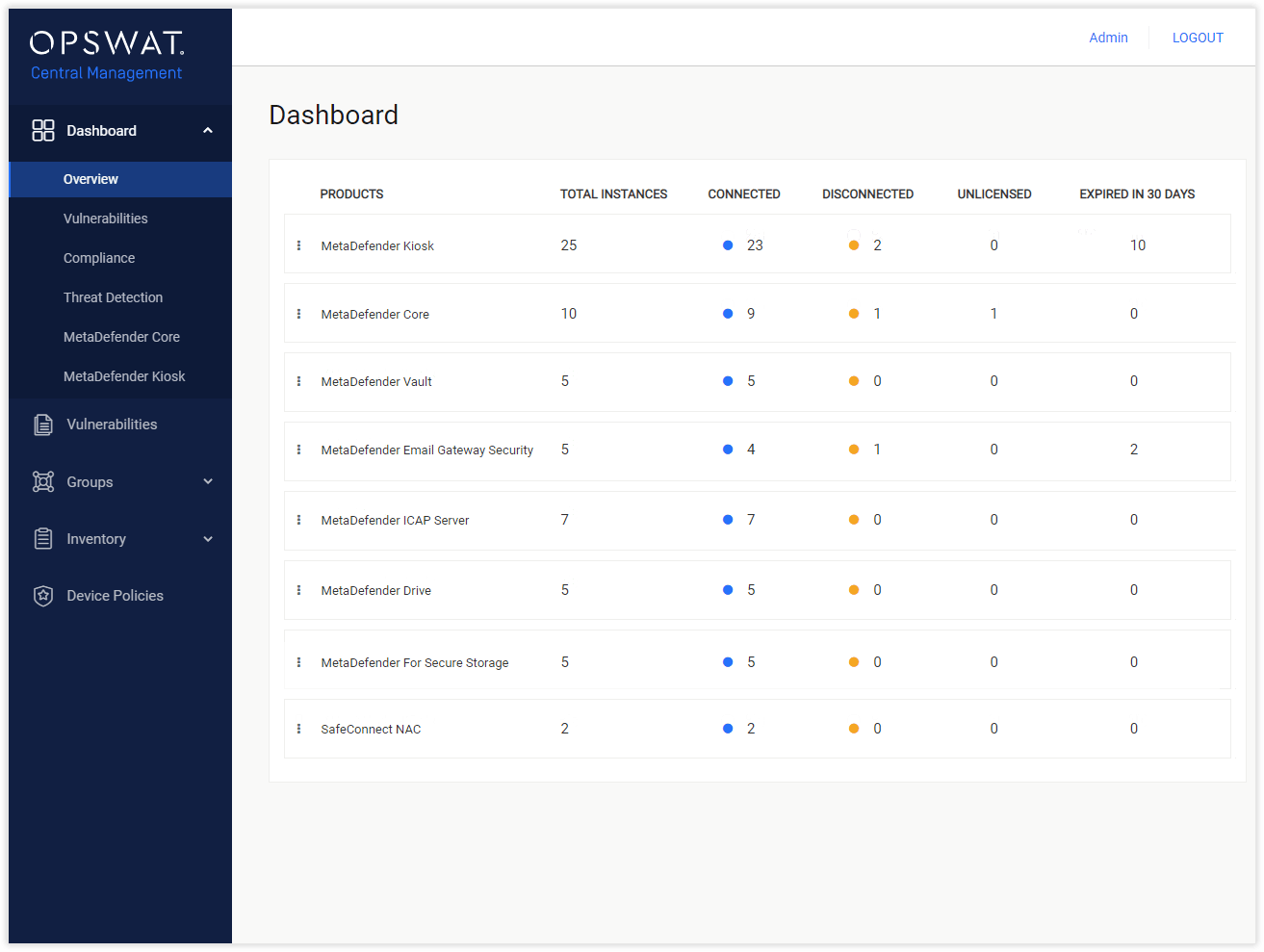 Inventory at a Glance
Your entire fleet of MetaDefender instances and SafeConnect NAC at a glance on a single page.
Management at scale
Group your MetaDefender instances by types, geo-locations, or business units. Apply flexible policy, settings, and workflows to different groups.
MetaDefender Dashboards
Aggregate events across the globe. Visualize file processing history by instance, group, or globally with a customizable time window. Watch real-time threats events and statistics to your critical infrastructure. Analyze threat trends over time.
Centralized AV engine update
For online environments, all antivirus engine updates and definitions are downloaded directly from the OPSWAT's update servers and applied automatically. For offline environments, updates can be downloaded using OPSWAT's Update Downloader utility and then transferred to Central Management for automatic distribution among the different MetaDefender API installations.
End-point security policy compliance
Flexible policies for different device groups. Non-intrusive on-demand agent for BYOD devices enabling no-friction security compliance for employees working from home.